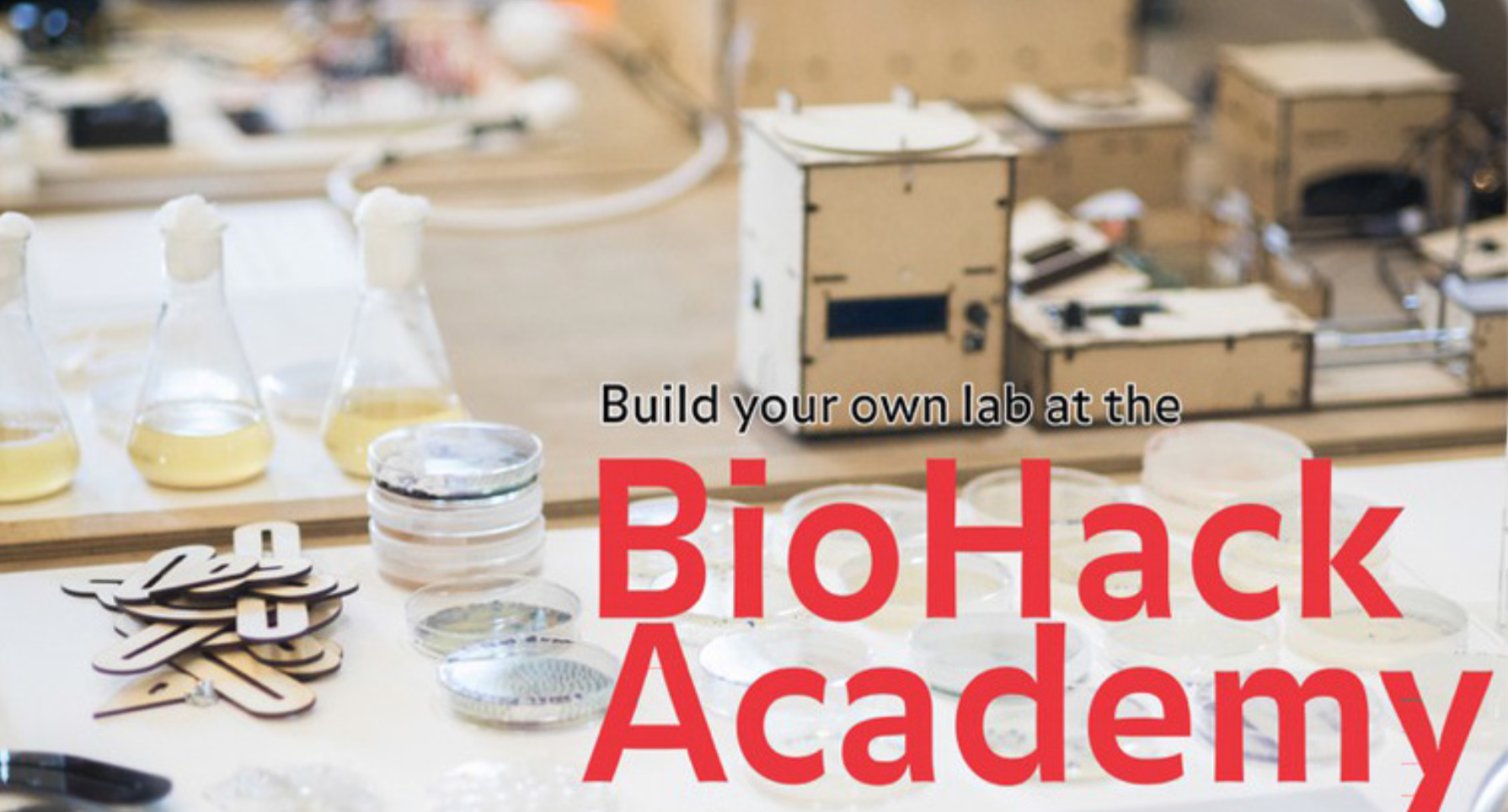 The age of personal biotechnology is upon us! Engineers have turned biology into a design discipline and it's now up to us to shape it's applications. The Kolding BioHack Academy (BHA) is an initiative of The Waag Society and the University of Southern Denmark, SDU Design, Kolding. To download a detailed schedule and application form, click on this link: The deadline for applications is February 9, 2016.
After completing the BHA you'll be able to grow your own fuel, food, filaments, pharmaceuticals, fragrances, fungi and much more funky bio stuff at home. We'll teach you how to join the bio revolution and build your own BioFactory using the SDU maker space at Buen 11, Kolding. Learn how to design, grow and extract your own biomaterials using only Open Source hardware you fabricate yourself. Whether it's a new type of bio-ink, bio-polymer or bio-fuel, we'll show how you can grow it yourself and share the results with others.
In just 2,5 months we will build up our own bio factories together. Every Tuesday evening a lecture will be live-streamed by BHA experts at The Waag. Participants will then have access to the SDU Design maker space on Thursday and Friday day to build their equipment and conduct experiments guided by local supervisors. The lectures will give insight into the tools we are building and their usefulness in the lab, as well as ethical and safety protocols. Participants may choose to build the designs provided, improve on them, or build their own unique device from scratch.
By the end of the course participants will be turned into fully equipped biohackers, capable of growing a broad range of biomaterials. Ready to continue production independently at home. On completion of the BHA, participants will receive a BHA BioFactory certificate.
Other BHAs are being run concurrently in Amsterdam, Kolding, Tokyo, Albuquerque and a number of other locations around the world. Students will keep track of their progress on a shared Github page, so they can learn from the other BioHack Academy students no matter where in the world they might be. The project Github page and Vimeo channel are open to the public to share the results with the Open Source biotech community at large.
In possession of their own BioFactory, participants may continue to advance their production skills, engage in directed evolution experiments, produce bio gas, purify water, bio-remidate polluted soil, just to give a few examples. Bio has no limits.
SDU Design is committed to supporting the development of bio-engineering knowledge across the community, throughout the BHA and beyond. We are especially committed to supporting people who may not otherwise feel they have a say in what technologies are released into the world and why.
BHA graduation will be in Week 17, during Danish National Research Week (Forsknings Døgn). A series of related events will be held during this week to open up discussion and reflection about bioengineering and society, and to provide information on our ongoing open access bio lab.
To download a detailed schedule and application form, click on this link: The deadline for applications is February 9, 2016.
Related Projects & Links: