Cultural Probes are collections of tasks designed to illicit inspirational information from people about their individual lives. The probe approach was initially developed for the Presence project by CRD Research at the Royal College of Art, London, and was later extended for the Equator Project.
Our brief was to chose a group of people and to design a probe pack for them which they would receive, complete and return to us within a three week period. As a group we were collectively interested in boundaries – physical and emotional. We chose two groups of OT students to probe, 6 students in Brighton and two in Barcelona.
We were particularly drawn by their work which engaged them both physically and psychologically with their clients. We also chose the Brighton group quite specifically because of a lack of boundaries between their home, family, friends and work. We hoped these things would elicit some strong, personal responses… Our intention was to design a pack which was engaging and tactile and which was somehow linked to the world of the OT students we were probing.
Scroll down for photographs of the exhibition of the Probes and Probe returns at the RCA, London.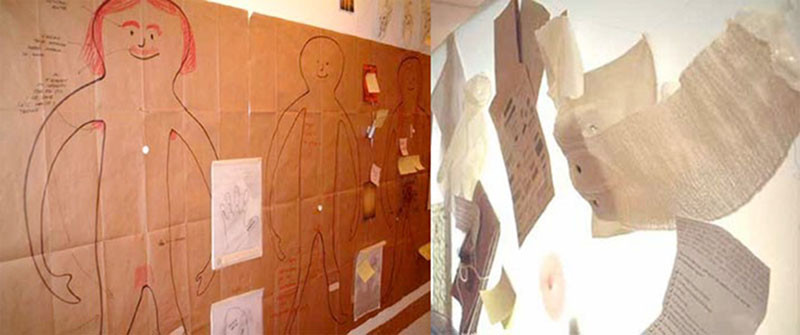 The Sympathetic Ear
Read more about The Sympathetic Ear here.