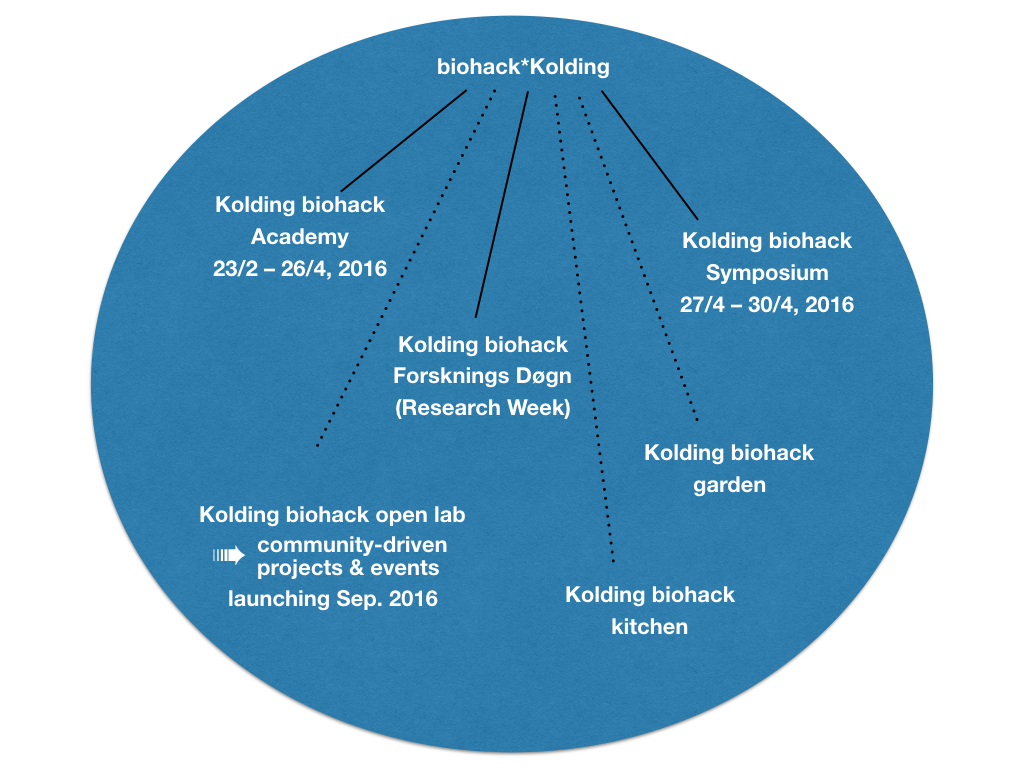 Overview
BioHack*Kolding explores the potential of Do­-It-Together biology to support the development of the civic imaginary in relation to emerging innovation in the natural sciences.
The aim is to assist diverse participants, from a region that does not have strong science representation, to reflect on the bio­potential of their personal, social and political ecologies.
The hope is to afford radical proposals that fruitfully disrupt emerging understandings of what constitutes societally relevant science, and the roles that might be played by individuals – who may or may not be trained as scientists, designers or artists – in the enactment of new understandings.
BioHack*Kolding includes a range of initiatives: a BioHack Academy, BioHack workshops and events for design professionals and others, an open access lab, kitchen and garden. Each is being designed as an emergent process using approaches from Theatre, Performance, Game Play and Participatory Innovation to expand the space of action and diversify involvement.
Driving questions:
How might we empower people with perhaps radically different perspectives to come together in Do­-It-­Together bio initiatives?
How do we effectively leverage local knowledge?
Can engaging with science by (a) prototyping imaginary ideas, and (b) biohacking personal, social and political ecologies of action, facilitate connections between diverse participant groups?
Might biohacking our town (in these ways) transform how science and community are enacted here?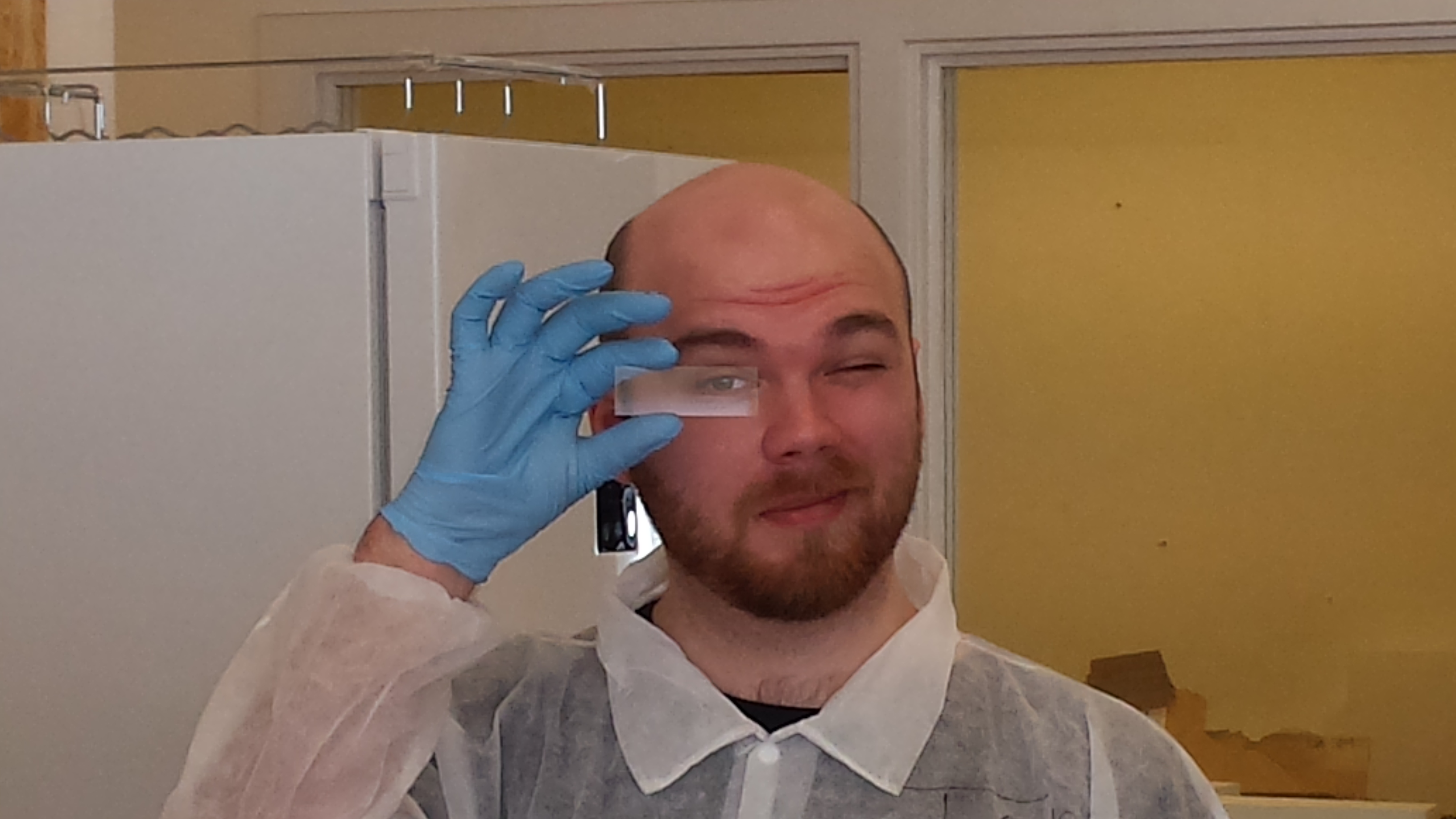 •••
Related Projects & Links: