About the Lab
The [body|bio] SOFT Lab is situated within the SDU Makerlab, at Pakhuset on the harbour in Kolding, Denmark. The lab supports education and research in DIY biology and biodesign; citizen engagement with science; human food interactions and wearable futures. The driving concern is to forge more creative, resilient, interdependent relationships between our material practices, and the planetary ecosystems that we live within. We welcome visiting researchers and students wanting to explore how to support societal transformation towards planetary flourishing.
Commitment
Our efforts engage with the values that drive people's behaviours, as much as the behaviours themselves, and the systems that shape people's choices. The teaching and research is guided by a fourfold hypothesis about how to move beyond behaviour change to culture change: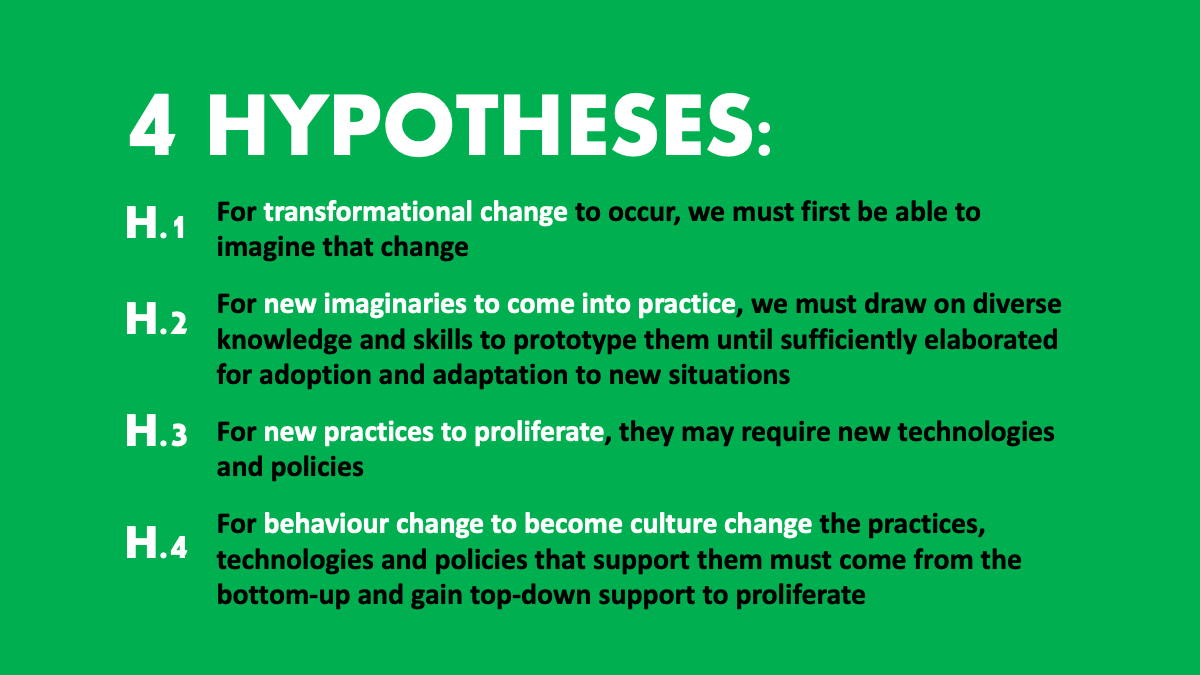 Food Futures
In 2016, we expanded our interest in biodesign, to include Food as research subject, object, context and bio-design material. We transformed the lab to better support food-oriented participatory critical research through design, towards bottom-up food system transformation. We work with diverse (human and non-human) stakeholders from across society, approaching food as a multi-species concern.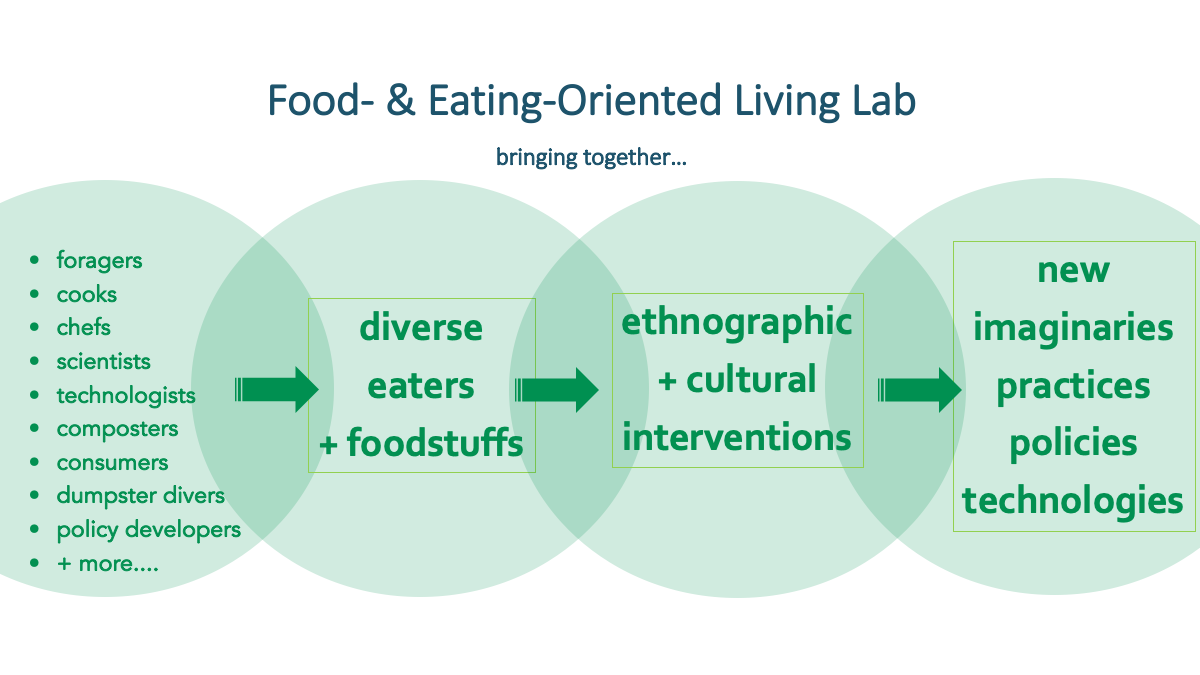 Current projects
Food 2030 in Kolding, FUSILLI Fostering Urban food System Transformation through Innovative Living Labs Implementation (H2020 101000717 • Project launch January 2021)
ReThinking Food, empowering citizens in societal change—a three-course inquiry into bottom-up food system transformation
Feeding Food Futures, a research collective bringing together food studies, design, social science and HCI
SHIT! a collaborative inquiry into human-gut-microbiome relations.
Feeding Food Futures a collective inquiry into human food interactions.
For older projects, see: Food for Thought
•••
credits
see the colophon (in the sidebar) for a list of collaborators and networks
related work
see projects and publications for related work