a human hip-controlled etch-a-sketch system integrating custom textile sensors developed at csiro. The video is an excerpt form a performance at Dancehouse Melbourne, with improvised guitar by Piers Morgan. Video Michael Borthwick.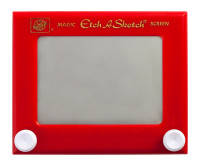 hipDraw is a wearable interface and projection wall that turns the wearer into a human hip-controlled Etch-A-Sketch. Inspired by The Ohio Art Company's iconic children's drawing tool, hipDrawing encourages and supports uncensored physical expression. It allows the wearer to trace lines with their hips through space and these movements are traced out in real-time by lines that appear on the projection surface.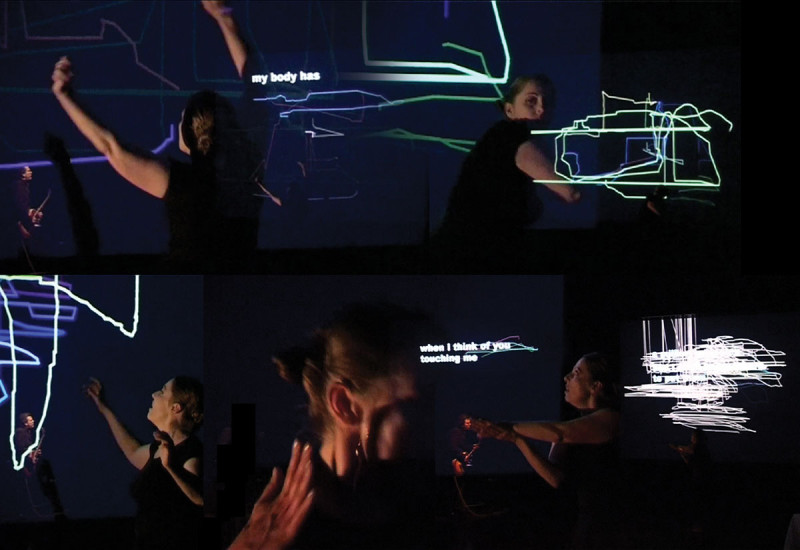 A multi-user system is in development so that up to three people can use the installation at any one time – hipDrawing together or in tandem, erasing their individual lines by shaking their bodies up and down just as they would shake the traditional Etch-A-Sketch screen to erase their line and start anew. Participants swing and shake and shimmy in strange and undignified ways without the need to feel self-conscious. Their actions are motivated by their desire to draw and to see their hip movements made concrete. Their movements become beautiful by virtue of being unfettered and free. It's a celebration of the body and creativity. The aim, ultimately, is to encourage people to experiment and explore – to inspire them to move outside of their usual comfort zone, to go beyond self-censorship, to find their own personal expressive spaces, and to experience how it feels to extend themselves physically and perhaps move in new ways.