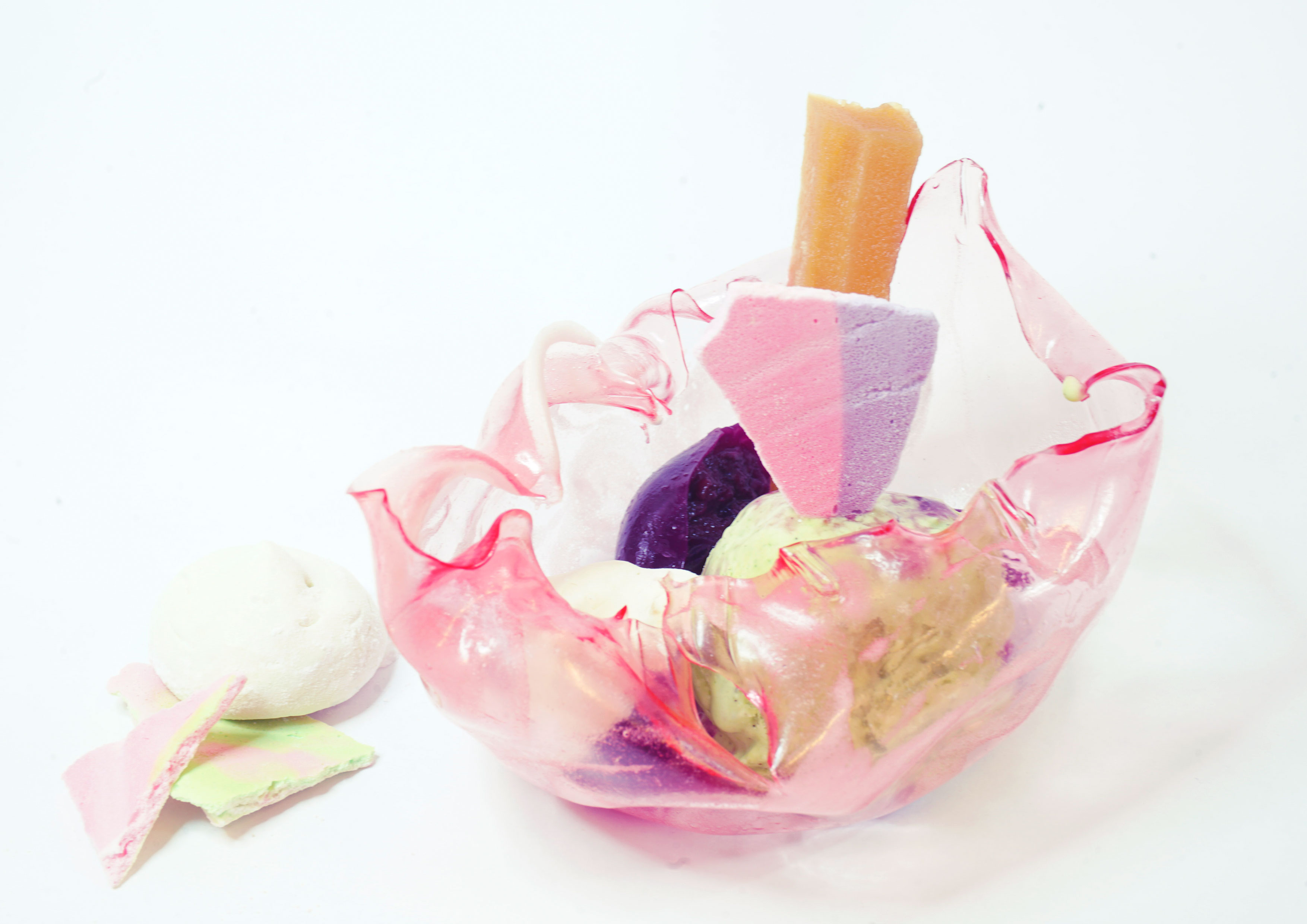 This iteration of Food for Thought brought together six research apprentices to investigate alternative responses to the overwhelming problems presented by plastic, using food and tableware as a locus for thinking-in-action. In a single move Jekaterina Aleksejeva, Jaleh Behravan, Paul Biedermann, Iulia Gavriliuc, Ona Orlovaite and Valeria Vismara responded to the scale and scope of the plastic predicament, the ubiquity of food, and the challenge of following online instructions for DIY fabrication of bioplastics, asking:
How might we shift our material practices around food towards ecological flourishing, using tableware as the locus of attention?
Over four months they conducted research through design ~ iterative prototyping and participatory research-through-design experiments: a research lab in the wild at SDU's 50th Jubilee celebration and a workshop at the Nordic-Baltic BioMedia network symposium: FOOD+[material practices]. The outcomes of their inquiry is a DIY guide to successful 'at home' fabrication of bioplastics, in the form of a carefully designed book. The book is at once a design artefact, a report, an invitation and a call to arms. It includes a collection of instruction sets — modified recipes for at home fabrication of bioplastics, empirically tested through the two participatory research-through-design experiments, as well as material samples and reflections on the process and outcomes.
Download the book here: Food for Thought ~ Your DIY Guide to Bio-plastics.pdf
•••
credits
see the colophon (in the sidebar) for a list of those involved
related work